HAPPY FRIDAY!!!
Okay, so, it's June and the weather in Portugal is terrible!!! It's rainy and windy and slightly cold… in a few weeks it'll be Summer… SU-MMER!! It sure doesn't feel like it 😦
Anyway, this week has been a bit strange and complicated!! There were two days when I couldn't come to the Internet to update things so I kind of missed a few things.
As for reading, I've been slightly tired and I snoozed whenever I picked up my currently reading book. Not because I'm not enjoying – I am, truly – but because I'm really tired!
Still, here's what I'm reading: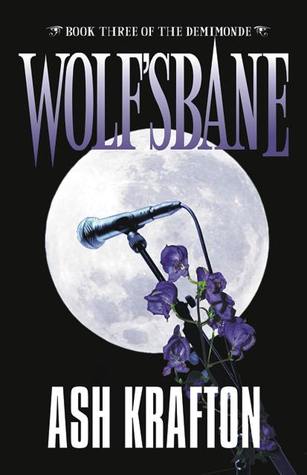 Wolf's Bane [Demimonde #3]
Ash Krafton
Since becoming oracle to the demivampire two years ago, advice columnist Sophie has battled werewolves and survived a vampire attack (or two). However, not only was she powerless to save her lover Marek when he slipped to the brink of evolution, she also witnessed his transformation into a falcon, the symbol of Horus United. 
Sophie's quest to save Marek is further complicated when rock star Dierk Adeluf – who also happens to be the king of the Werekind – invites her backstage after a concert. Just when it seems she will find respite from heartache, Sophie is bitten by a werewolf and Dierk decides she is destined to be his queen. 
Sophie is caught between the demivamps she loves and the Were who commands her to love him. Throw in his jealous wanna-be girlfriend and an ambush by witches, and there you have the big mess that Sophie calls her life. And, hello? Her soul mate is still a bird.
She's supposed to be the girl with all the answers, but Sophie needs more than a little advice–she needs divine intervention.
***
This is the last book in the Demimonde series and I was lucky enough to be invited to a Blog Tour by the author herself. My stop will be up on July so I still have time to read and review the book 🙂
So far, and I'm only (shamefully) 24% done, I'm enjoying it. A strange and wicked thing just happened and I'm curious to see how Sophie is doing to disentangle herself from this mess. 
What about you? What are you guys reading?!
XX Ner