Hosted by Viky @Books, Biscuits & Tea
| NetGalley: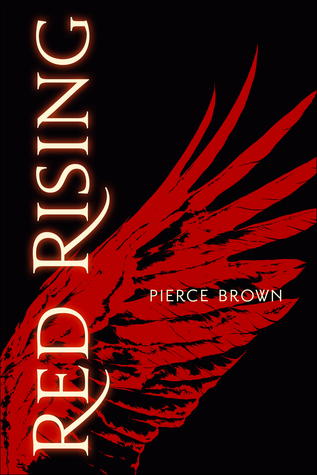 Red Rising [Red Rising Trilogy #1]
Pierce Brown
Release Date: January 28th, 2014
Publisher: Del Rey (Random House)
Synopsis:
The Earth is dying. Darrow is a Red, a miner in the interior of Mars. His mission is to extract enough precious elements to one day tame the surface of the planet and allow humans to live on it. The Reds are humanity's last hope.
Or so it appears, until the day Darrow discovers it's all a lie. That Mars has been habitable – and inhabited – for generations, by a class of people calling themselves the Golds. A class of people who look down on Darrow and his fellows as slave labour, to be exploited and worked to death without a second thought.
Until the day that Darrow, with the help of a mysterious group of rebels, disguises himself as a Gold and infiltrates their command school, intent on taking down his oppressors from the inside. But the command school is a battlefield – and Darrow isn't the only student with an agenda.
Unborn [Unborn #1]
Amber Lynn Natusch
Release Date: August 27th, 2014
Publisher: 47North
Synopsis:
Born into mystery. Shackled to darkness…
Khara has spent centuries discovering everything about the Underworld―except her place in it. But when she's ripped from her home, solving the riddle of her origins becomes more important than ever. With evil stalking her through the dark alleys of Detroit, she finds salvation from an unlikely source: a group of immortal warriors sworn to protect the city. Khara needs their help to unravel the tangled secrets of who and what she is—secrets many seem willing to kill for. But time is running out, and the closer she gets to the truth, the closer necessity binds her to an arrogant fallen angel.
Can their shaky alliance withstand that which threatens her, or will her soul fall victim to the unholy forces that hunt her―those that seek the Unborn?
From the author of the bestselling Caged series comes a pulse-pounding new series of supernatural romance.
XX Ner