Hello… it's me!
I just realised that I haven't posted a #FridayReadsandCoffee post here since October last year! I have been posting on Instagram (whenever I remember *blushes in embarrassment*) but today I have decided to post here on the blog. 
So, this week has been slightly complicated since I'm having a weird allergy that is making cough my lungs out… almost literally. It pretty much attacked the whole family so I have been trying to get better by taking syrups and staying at home. But it's the nights that bare hard since I wake up sweating and coughing like there's no tomorrow and I barely sleep.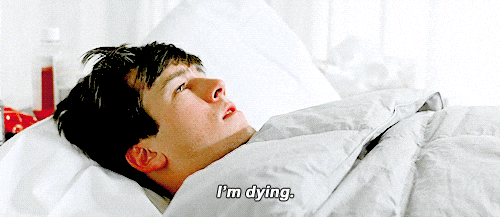 Which means I haven't read that much. Oh well… maybe this weekend I'll manage to read more. 
So, check out the book I'm currently reading: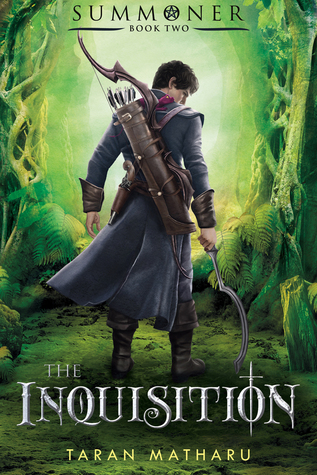 The Inquisition [Summoner #2]
Taran Matharu
*Might contain spoilers for The Novice*
More demons, epic battles, and fights to the death: introducing the unmissable next installment in the Summoner Trilogy…
On trial for a crime he did not commit, Fletcher must face the Inquisition who will decide his future – the process is gruelling, lead by those who will do anything to see him suffer and haunted by ghosts from the past with clues to Fletcher's tragic origins.
But Fletcher has little time to dwell on these new revelations when the king announces a deadly challenge to the graduating students at Vocans. One that involves entering Orc territory to complete a risky mission. With loyal demons by their sides, commoners and nobles, dwarves and elves must overcome barriers of class and race and work together to triumph. The reward: a fortune in gold, the safety of an empire and PEACE.
With the entire empire watching, Fletcher has much to prove, but there are those out to get him and it soon becomes clear that there's a traitor in their midst, trying to thwart the mission and create unrest within the Empire.
With everything stacked against him, Fletcher must use everything in his power to fight his way to victory.
***
This is the sequel to the wonderful The Novice, one of my favourites from last year. When I was contacted by Taran Matharu asking me if I wanted to read this book, I couldn't say no of course.
So far, I'm loving it. And the writing is so effortless and so easy and it just flows… seriously, I'm going to repeat myself but I could read Taran Matharu's writing forever and never get tired of it.
What about you? What are you reading this Friday? Which book(s) will accompany you this weekend?
You can leave me a comment or share what you're reading via Instagram (you can follow me here) and/or Twitter (you can follow me here) and/or BooksAmino (I'm as Ner the Witch) by using the following hashtag #FridayReadsandCoffee 🙂