Today I bring you a brand new tag. I'm a bit late with this tag since I have been quite busy lately (and I've also been ill last week) and I had this on my drafts for a while… but here it is!!! So thank you Ana @Nerdy Bookworm for tagging me to do the Peculiar Tag. This tag was created by Jesse the Reader and you can watch his video here. 
Here we go:
1) Abandoned House:
A book that you abandoned but you end up giving a second chance.

Some years ago (I think maybe twelve), I started reading Dracula by Bram Stoker but wasn't really into it and ended up putting it aside. When I had British Victorian Literature, I had to pick up Dracula again since my oral presentation was about it. I ended up loving it so much it became one of my favourite classics 😉
2) Vintage Pictures:
A book that you wanted to see illustrated.
Those of you who have read this book can understand why I picked up this book. The imaginary in this book is amazing and having it as a illustrated book – say, Tim Burton-ish style or even Guilhermo del Toro (okay, maybe they're too dark but I love their talent!) – would be amazing 🙂
3) Loop:
A series you wouldn't mind reading over and over again
Harry Potter of course!! I mean, once a Potterhead, always a Potterhead, am I right?
4) Peculiar Children:
An ability of a character that you would like to have
For this one I have to choose Avry from Touch of Power by Maria V. Snyder. Her power is to heal people with her touch and, come on, who wouldn't love to be able to heal people?
5) Mrs. Peregrine:
A favorite character that is a leader
Can I say Tobias "Four" Eaton from Divergent by Veronica Roth? I mean, he ends up being technically like a leader and he is one of my ultimate favourite characters (and book boyfriend!) 😀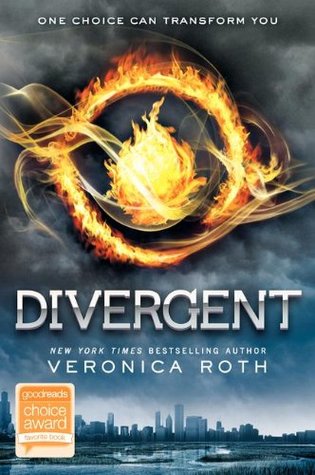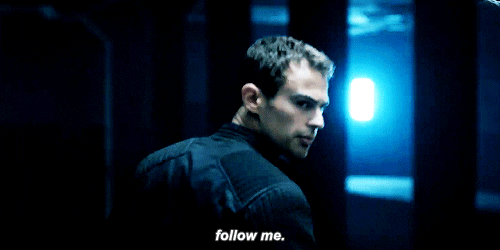 6) Jacob:
A story where a normal boy discovers a new world
Well… this one isn't that hard since I'm going to pick up Harry Potter, again!
7) Emma:
A brave character
You know what, I always end up picking up Sorcha from Daughter of the Forest by Juliet Marillier (my Master) and/or Liadan from Son of the Shadows because these two characters are definitely the strongest ones I read and always look up to. If you guys want to read about two determined, independent, strong and simply amazing characters, these two books (well, the whole Sevenwaters saga) to read!
8) Millard:
A book that looks invisible but should be read for more people
I have to pick up a book I read this month which is The Petrified Flesh by Cornelia Funke. I LOVED this book and I don't see that many people talk about it – I know, it's a German book and all but, come on, Cornelia Funke wrote Inkheart (I didn't read it but even I know about that one!). It's an amazing fantasy book that I think everyone who simply likes the genre will adore 😉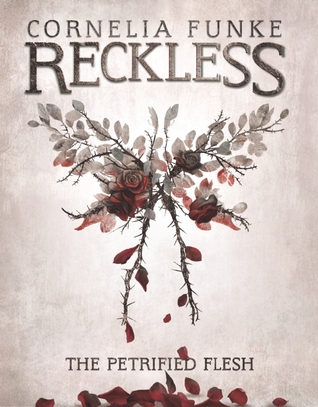 9) Olive:
A book that you bought and went straight ahead to the top of your tbr
Well, I haven't bought any book recently but I admit that as soon as I bought Heir of Fire by Sarah J. Maas it went straight to the top of my TBR – though I still need to re-read Crown of Midnight before picking it up (I've been a slow reader lately!)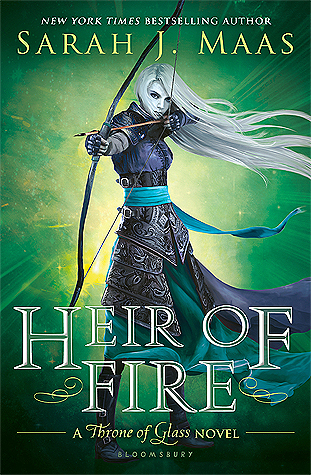 10) Hugh:
A book that you read that gave you so many feels
Despite the obvious flaws and kind of weird canon theories and all, I have to go with Harry Potter and the Cursed Child because it sure brought back a lot of feels when I read it!
11) Enoch:
A character you would bring back to life
Every single character J.K. Rowling has killed throughout Harry Potter (apart from the obvious evil ones!!) WHY DID YOU HAVE TO KILL THEM ALL?! *ugly crying*
12) Bronwyn:
A physically strong character
Of course the kick-ass Celaena Sardothien because she can literally kill you with just a glance your way and have tea five seconds later 😉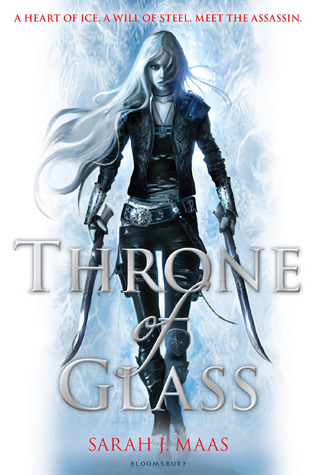 This is one of my favourite fan-arts of Celaena (Aelin) by Charlie Bowater because she looks almost exactly as I pictured her. Check out Charlie's work here.
13) Hollowgast:
A book that you read and you didn't liked
The Witches of East End by Melissa de la Cruz. Seriously, WHY DOES THIS BOOK EXISTS?! I never hated a book so much in my life!
14) Wights:
A book that looks like it used all the cliches you have already seen before
Bloodspell by Amalie Howard. I felt this book was too much Twilight meets A Discovery of Witches, it didn't feel like anything new to me!
Well, this won't be new because, as always, I tag EVERYONE who wants to do this tag! You know the drill, just say I tagged you and leave me know you did so I can check it out 😉